Research Center
We wish to have a stand-alone facility that will permit scholars to study primary and secondary sources "hands-on", either in the original German or in English translation. Ruth Sachs' Access database will be made available free of charge, as will our library ... if we can get the funding!
    To make this a reality, we need substantial donations or investment, as well as contributions of time (cataloging and wo-manning the facility) and materials (books, videos, DVDs, archival materials, or computer equipment).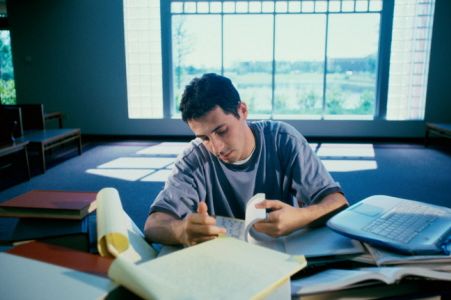 In the beginning, we will focus on White Rose resistance. Our mid- and long-term goals include expanding to other German resistance, then to European (Jewish, French, Danish, Belgian, Albanian, etc.), and finally to informed dissent whenever and wherever it has occurred and continues to occur.
$10,000 funds one work station at the Center's brick-and-mortar facility – computer, work space, and Access database.
$25,000 funds three work stations.
$80,000 funds all ten work stations.
$100,000 funds two research assistants for one year.
    To
support this work
, note "Research Center Fund" on your contribution.
Speakers Bureau
To help us "get the word out" to high schools, community, colleges, and universities that can pay for some but not all of the cost of a lecture series, you can make a difference by contributing to this fund. Typically, educational institutions require a subsidy of approximately 30%.
High School for a Day

$500 funds a one-day speaking engagement at a public school;
$1,500 funds textbooks and newsletters, plus one-day speaking engagement, to an entire classroom of public high school kids;
$5,000 provides textbooks and newsletters to five classrooms in public schools;
$7,500 provides textbooks and newsletters, plus individual one-day speaking engagements, to five classrooms in public schools.
Jewish-German Dialog

$1,500 funds an afternoon or evening in a synagogue or church;
$7,500 funds a mini-conference (two days), complete with White Rose books for fifty people, in a synagogue or church;
$15,000 funds a mini-conference (two days), complete with White Rose books for 250 people, in a synagogue or church;
$25,000 funds a five-day conference, complete with White Rose books for 250 people, in a synagogue or church.
To support this work, note "Speakers Bureau Fund" on your contribution.

Subsidizing the White Rose Newsletter
$3,600 funds an annual subscription to the White Rose newsletter for one year for 1,000 schools. (Exclamation! Publishers foregoes all revenues—usual subscription rate is $48 / year.)

To support this work, note "Newsletter Fund" on your contribution.

Archive Projects
To learn more about our ongoing archive projects and how to support them, click here.

White Rose Documentaries
$125,000 funds the making of one two-hour documentary (targeted at high school and college students) on the research that went into the White Rose. Includes interviews with members of the White Rose resistance movement who have since died. $250,000 funds both documentaries.
$10,000 funds five years of making the documentary available to high schools and universities free of charge.
For more about this project, click here. To support this work, note "Documentary Fund" on your contribution.

White Rose Mini-Series or Serialized Television Program
This is arguably the most ambitious of all our projects, but the most necessary for public awareness. We are looking for a few major corporate sponsors – similar to Mobil Corp.'s sponsorship of Mystery Theater. And yes, we would be open to an arrangement that included revenue-sharing of the finished product, ie, whenever the mini-series is aired or sold.
    Why a mini-series instead of a film? The story of the White Rose is about far more than just what "they" did on February 18, 1943 and the weeks prior to that. The meat of the story involves how they arrived at the decision that they had to resist Hitler's regime.
    For some, their journey started in Hitler Youth, completely enamored of the "fresh air" that the Nazis seemed to bring. Others recognized the danger immediately and refused to associate with friends who joined Hitler Youth.
    They each reached their turning points in various manners. Some witnessed the Warsaw Ghetto. Others became suspicious when good "German" books (Heinrich Heine, Stefan Georg) were banned. Some did great things, some did small things.
    Just as Roots – in mini-series form – allowed the US to become conscious of the horrors of slavery, so a mini-series about the White Rose would allow the character development (as opposed to mere plot development) that could once again stir the public's emotions.
    More important, a mini-series allows a clearer understanding of exactly what went on. Not all heroes are good people, and not all good people are heroes; not all villains are mean people, and not all mean people are villains.
    All too often, we assume that e.g. all Nazis were awful human beings and all those who resisted were "good" – when in fact the truth is that some heroes kicked their dogs and some villains loved their mothers. Only if we stop seeing the world in strict grains of black and white will we be able to ensure that genocide and holocaust are not repeated.
    We estimate the cost of making the mini-series (on location) to be between $30 and 50 million. Many people involved in the project are deferring all but living expenses until the series airs, thereby keeping the overall costs low.

Please let us know if you'd be interested in any of these projects - and if you would like to donate time, money, or assets needed to make them a reality!