About Students, By Students, For Students
When our research into the life stories of the friends known as the
White Rose
began in 1994, we had no intention of doing anything beyond publishing a simple novel about their heroic deeds. The idea: Research and write, start to finish, within six months, or at most a year.
The deeper we dug, the more rabbits we chased, the more we
listened
, we learned that what has passed for "scholarship" in terms of recording the history of German resistance is anything but. There was (and remains) a dearth of critical thinking on the topic. Too often, journalists and historians have shunned the basics of their craft, not asking the hard questions, accepting legend at face value.
In 2001/2002, we began publishing
primary source documents
in English translation to cement historical accuracy. Still focused solely on White Rose resistance, we believed that access to actual history would change the way the story is told. While that has not happened yet - there is still far too much regurgitation of sugar-coated legend - we are beginning to see a paradigm shift, thankfully among young scholars who are more inclined to ask the "why" questions missing from earlier works.
Although Exclamation! Publishers has published, and continues to publish, as many of
these documents
as possible (all in English translation), we felt that it was equally important to make our actual archives available to the public. We wish to provide a place where scholars can read the original German-language documents or English translations of same, and talk to other researchers about their sticky wickets and eurekas.
We therefore formed Center for White Rose Studies, applied for - and received - approval to operate as a
501(c)(3) educational nonprofit
.
Primary goals of our organization include
setting up archives
that are accessible to everyone, holding annual conferences to further research regarding German (and other) resistance during the Holocaust, making materials available to public schools on the topic, and bringing people together to talk about the notions of informed dissent and civil disobedience in the 21st century. (See our
Mission Statement
for a better understanding of these goals, and
ongoing projects
for the things we have front-burnered.)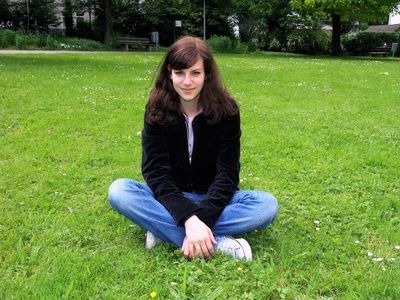 In March 2010, we expanded our board of directors to include well-qualified and diverse individuals to keep our work focused and on track. And effective August/September 2013, we changed our board structure to permit our supporters (young and old, professors and students, business people and artists) to give quality input to our work. Check out the "
board
" page to learn more.
We have long believed that we will be most successful if we can get students involved in day-to-day operations. A mid-term goal (not yet in place) will see students engaged in archival, research, and accounting duties, mentored, but fully in-charge. If students could give their lives in 1943 for a cause they believed in, then students of the 21st century are certainly capable of carrying on that legacy, continuing to make a difference in our world.
Making a difference... In the end, that is what we are all about.
Help us out by taking our
online Survey
... Your opinions matter - we listen to you!